The Electric
Loft Ladder
Company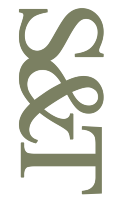 The Electric
Loft Ladder
Company
Bespoke Furniture
We also make quality bespoke furniture to a very high standard, and these can be made using any material, from MDF to solid oak, according to your requirements.
Our furniture is hand crafted in the UK and the beautiful ecologically sustained hard woods we use form the perfect foil to any surroundings.
Furniture Frames
Our head joiner has many years of experience as a one off furniture frame-maker, working on both commercial and domestic projects for prestigious London designers and upholsterers. Please contact us with your requirements.
Call us now on 01243 671555 to discuss your project
S&T Joinery Ltd
Stubcroft Farm Studios
Stubcroft Lane
East Wittering
Chichester
West Sussex
PO20 8PJ
Tel: 01243 671555
Fax: 01243 671999
Mob: 07918 649508
Mob: 07918 649509
Email:
stjoinery@waitrose.com
Click on the link below to send us an email.
Be sure to include a subject and your contact details.
Please like us on Facebook!